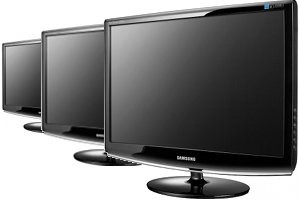 There are a number of things that you must look into before buying an LCD screen for trading purposes.
What type of panel should be used? What screen size is good for trading? This article should help you understand some of the important features and specifications that are required for trading screens.
Type of Panel:
The quality of an LCD screen depends to a large extent on the type of pane used. There are three main types:
IPS: These are the definitely the most advanced panels and offer high quality images. They are quite expensive and you should go for them only if you have some cash to spare. However, they are definitely the best panels for trading.
VA: They offer good contrast rations that are almost at par with the IPS systems. Viewing angles however are not as good. These are the standard screens that most home traders tend to use.
TN: TN panels are the least expensive of the three. They have very limited viewing angles and clarity can also be an issue. But some of the higher end TN models are quite decent and can be considered if budget is a concern.
Screen Size:
The minimum screen size required for accurate trading are dual screen 19" monitors. This gives enough space to keep a vigilant eye on the market and make quick buys. 20" and 22" monitors are also popular among traders. Recent price drops have seen many people going in for 24 and 30" units too. The space available in you office is the deciding factor when in it comes screen size. But make sure that you get at least 19" monitors. Anything below this will make trading difficult.
Warranty and Replacement: 
The most frustrating thing for a trader is not being able to work because of a system problem. Especially for monitors, repairing costs are quite high and you will end up wasting a lot of time on this. So make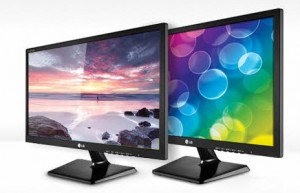 sure that you have a minimum 3-year warranty period on your monitor. See if it is possible to extend it. Many manufacturers offer a 1-day replacement policy. Check if this is possible for your monitor. It will help in keeping your business running smoothly even in the light of technical errors.
Hope this article helped in answering your question on what screen size is good for trading. Remember, the most important thing for a stock trader is to have is a reliable and trustworthy monitor system.